Founded by Mel Hall and Jim Campbell in 1991, Bass Computers, Inc. focuses on providing quality products and solutions to our customers. Beginning as a wholesale distributor of technology items, over the years, we have expanded our team, our facility, and our services. In addition to selling computer products, we also offer a wide array of security solutions and equipment. Operating in a 56,000' facility in Southwest Houston, Bass Computers has built many strong partnerships and strives to provide excellent service to all of our customers.
Always looking for new ways to assist our customers, we created the Bass Computer Recycling department in 2007 after being approached by many customers about discarding their old electronics. Our vast experience in the technology industry enabled us to develop environmentally responsible solutions for their IT Asset Disposal. Our Electronic Recycling Specialists work with a variety of organizations to design a complete solution that focuses on recycling, repurposing, and if necessary, proper disposal in accordance with a strict no-landfill policy. We work with several different industries, including K-12, higher education, government, medical, Oil and Gas, and many more. Committed to the highest industry standards, our facility is R2v3 (Responsible Recycling), ISO 9001:2015, ISO 14001:2015, and ISO 45001:2018 certified.
One of our most important priorities in our solutions is data destruction. We know it is crucial to protect the data of our customers. Offering both data erasure and hard drive shredding, our procedures ensure your information is safe from pick-up to destruction.
Realizing that a great deal of technology still has value, Bass Computer Recycling makes every effort to refurbish rather than recycle equipment.  Our technicians test, refurbish, clean and repackage electronics for resale. This not only helps conserve natural resources, but also enables us to help you maximize your return on your technology investment.
Bass Computers has evolved in many ways over the years, but our customers always come first. That's why after so many years, we are still "hooked on customer satisfaction".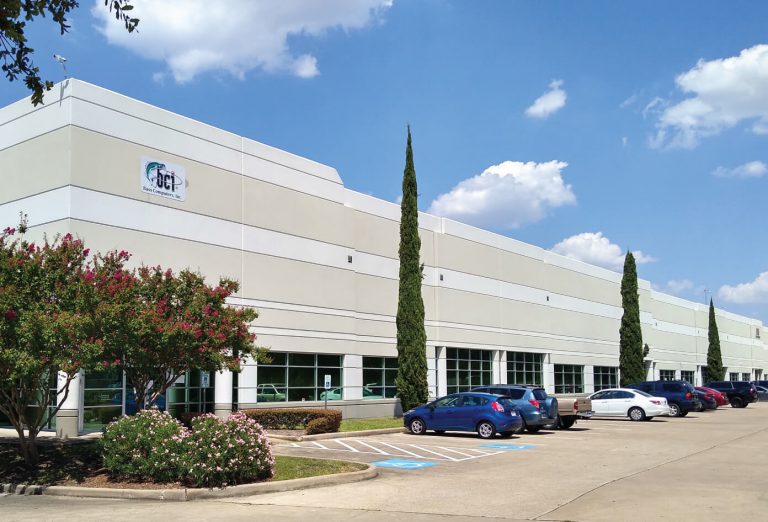 Getting in touch with us is easy. Just fill in the form below and one of our team members will get in touch with you.
What equipment do you accept for recycling?
How do I schedule a pick-up with Bass Computers?
Please contact our Recycling/IT Asset Disposal department at 281.776.6762.  A Bass representative will discuss the options and services available based on the quantity and type of technology you have for disposal and the location of your facility.  We will then be happy to schedule a free on-site estimate to determine the value of your end-of-life electronics and to discuss scheduling a pick-up.
How much will it cost my organization to recycle with Bass Computers?
An Electronic Recycling Specialist will work with you to custom-design a solution for you based on your disposal needs.  We qualify our customers and will not charge for a recycling pickup if there is value in the recycled equipment.
What happens to the data contained on my recycled technology?
What type of paperwork will we receive to ensure proper handling?
Bass Computers, Inc. will provide you with a Certificate of Recycling and a Certificate of Data Destruction.  If necessary, we can also provide a complete inventory listing the equipment, serial numbers, and asset tag numbers.
What happens to my recycled electronics?
Once we receive your equipment, our team will evaluate your equipment.  If it is determined that the equipment has value, Bass Computers will clean, test, and refurbish the electronic equipment and prepare it for resale. Many items can be remarketed, including computers, laptops, servers, hard drives, memory, networking equipment, monitors, and more.  Computers and laptops for resale are installed with authorized Microsoft® software. Any equipment not fit for resale is de-manufactured for recycling. All materials for recycling will be shipped to a vetted downstream vendor for proper disposal.
Can I drop off electronics for recycling at your facility?
Please call an Electronic Recycling Specialist at 281.776.6762 to schedule a drop off time.   We will not accept unscheduled drop offs.  Please see the complete list of items we do and do not accept in Equipment Accepted.
Where can I drop off my end-of-life computers and electronics?
We are located at 10558 Bissonnet St. Houston, TX  77099.  Please call a Bass sales representative at 281.776.6762 to schedule a drop off time.
Is there a charge for dropping off my IT equipment?
Who is Tarpon Technology, Inc.?
Tarpon Technology, Inc. was established so we could provide products and services that are taxable to customers in the state of Texas.